WHY OFA?
We offer something different.
One Financial Adviser offers a low cost alternative to traditional financial advice, at a time convenient to you.
Affordable
Traditional advice may cost around £3,000 for advice on a £250,000 pension (unbiased.co.uk, Dec 22). Our costs start at £240, a fraction of this.
Convenient
Our application is available 24/7, enabling you to complete the process at your own pace and at a time that's convenient to you.
Quality
Our technology has been developed by a team of experienced financial advisers, software developers and actuaries, delivering quality outcomes for you.
WHAT WE DO
What you'll get from our service.
To give you quality retirement income advice, we need to understand what you want to get from retirement and take a snapshot of your current finances.
You'll need to think about your target retirement lifestyle and the associated cost.
We'll tell you whether you can afford to retire and how to structure your retirement income.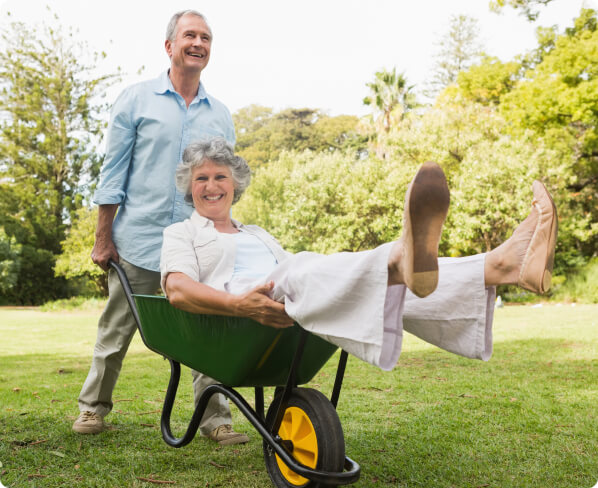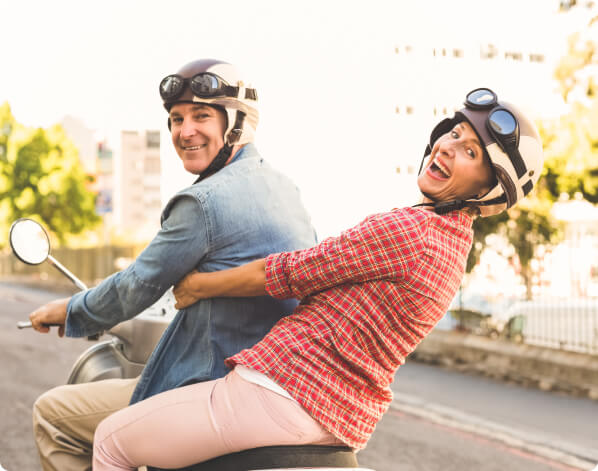 A service you can trust
You're in safe hands...
Authorised and regulated by the FCA
We're authorised and regulated by the Financial Conduct Authority.
Financial Services Compensation Scheme
You may be entitled to claim compensation if we become insolvent.
EV
Powered by one of the UK's most innovative and successful fintech firms.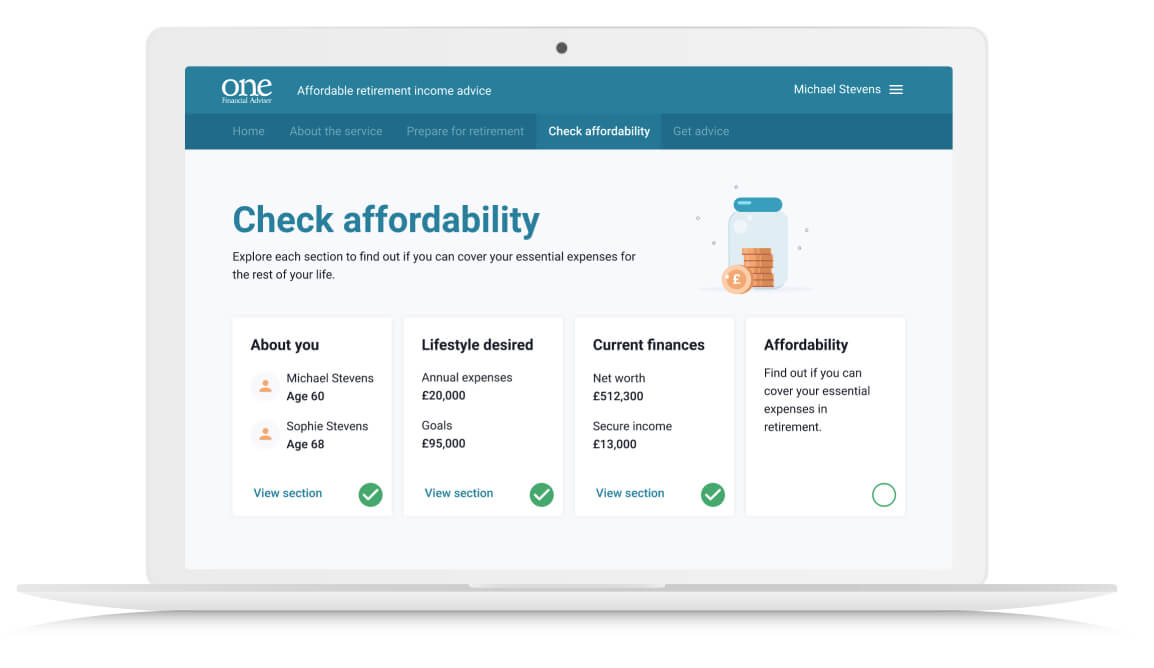 CAN YOU RETIRE?
Find out now, for free!
Do you know whether you have enough money to fund the lifestyle you want in retirement? Tell us your retirement goals and current circumstances and we'll let you know, without charge.
Register now to find out!
FAQs
Learn more about our advice
How do I get my advice?
We'll send you a report once it's been checked by one of our qualified advisers.
What products do you recommend?
We'll recommend an annuity, Flexi-Access Drawdown, or a mixture of both dependent on your preferences.
Are you independent?
No. If we recommend Flexi-Access Drawdown, we'll recommend the plan available through your employer. We're whole of market for annuities only.
What does whole of market for annuities mean?
This means we'll carry out research across the whole of the annuity market to find the right solution to suit you.